MP Nigel Mills & UKVIA's John Dunne visit Eco-Vape to combat underage vaping in the UK.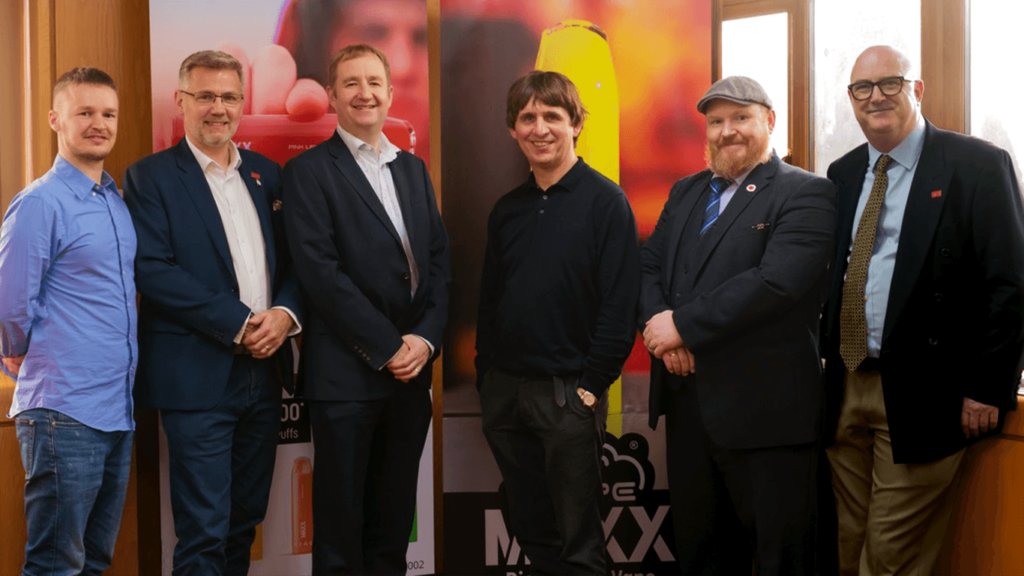 Combating underage vaping: Nigel Mills MP & the UKVIA visit the Eco-Vape manufacturing centre to discuss compliance in the vaping industry and how to reduce e-cig use by minors.
Nigel Mills, MP for Amber Valley, visited the Eco-Vape manufacturing centre on Friday 19th November, as the company continues to push for more regulation around vaping use among minors and young people. They were also joined by John Dunne, the Director General of the UKVIA (UK Vaping Industry Association), which is the leading trade body for vaping manufacturers in the UK.
They met with Eco-Vape co-founders Robert Dainty and Brett Heaps alongside Managing Director Robert Sidebottom, during a tour of the company's 65,000 square ft manufacturing facility located in Derbyshire.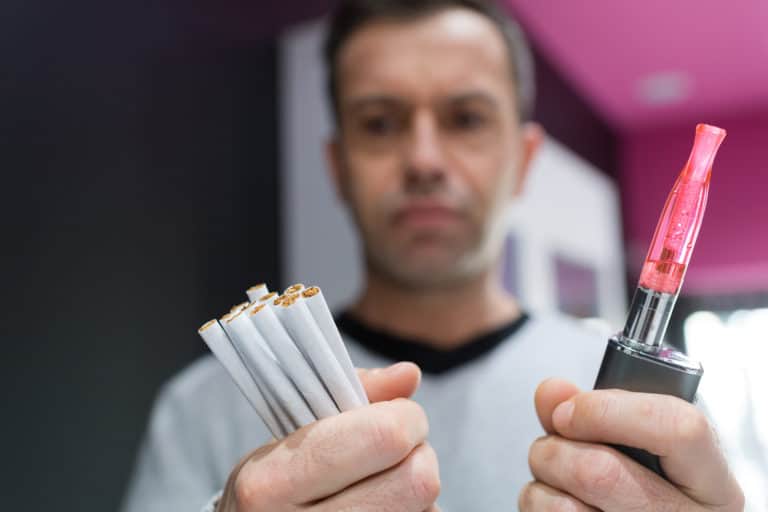 The group discussed a number of topics, including increasing funding for Trading Standards to combat non-compliant retailers nationwide through test purchasing, as well as the ongoing work of the UKVIA (of which Eco-Vape is a member) with the All-Party Parliamentary Group for Vaping. 
In particular, the meeting focused on developing better methods to combat the recent rise in underage vaping, based around the ongoing work by the UKVIA to further prevent the sale of nicotine replacement products to minors. The UKVIA works closely with Trading Standards and has a Primary Authority partnership with the regulatory body.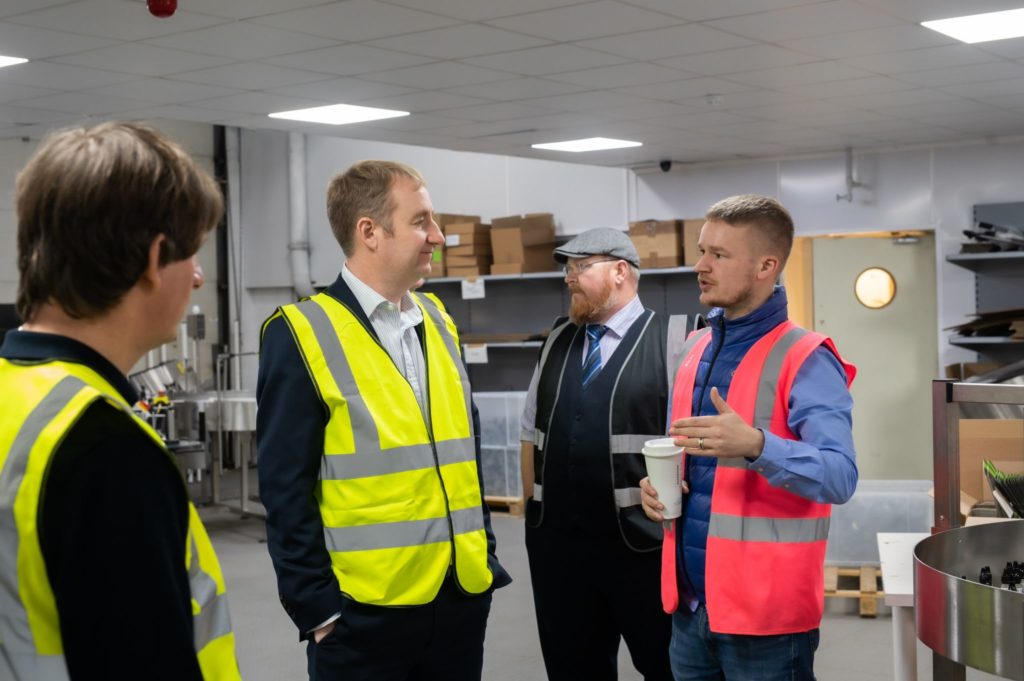 After the successful meeting, Nigel Mills MP issued the following statement:
UKVIA suggestions to prevent underage vaping and improve the UK's current TRPR regulations.
The association has issued a 'Preventing Underage Sales Guide' to help retailers to identify and prevent underage sales. It has also produced guidance on 'Packaging, Labelling and Flavour Names' which would restrict branding and advertising aimed at minors.  
These measures could be adopted into the UK's Tobacco and Related Products Regulations (TRPR) and would help promote a responsible industry. The UKVIA (of which Eco-Vape is a member) works closely with the UK's All-Party Parliamentary Group for Vaping (APPG) and has a good, working relationship with its Chair Mark Pawsey MP.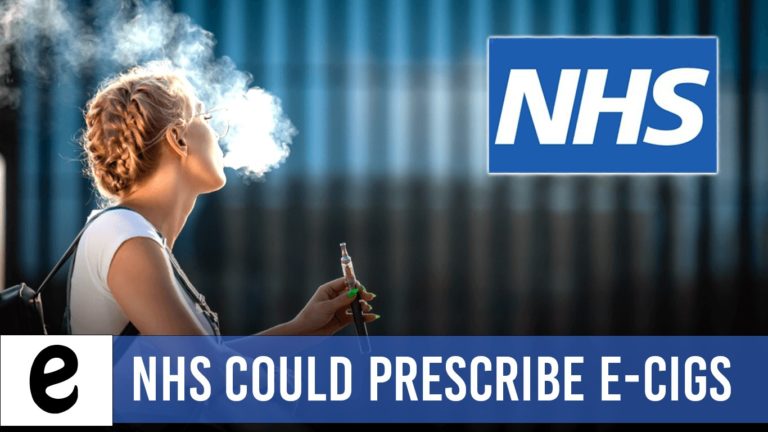 Eco-Vape and the UKVIA are absolutely clear: no one under the age of 18 should use e-cigarettes. All retailers should practice and adopt the Challenge 25 policy and have in place effective age verification processes on their e-commerce sites.  
The UKVIA is also working on producing a 'Standards Charter' – with the aim of raising awareness around best practices across the sector.
"Vaping is 95% less harmful than smoking cigarettes" - Public Health England
Cigarette smoke contains thousands of distinct constituents, many of which are toxic or carcinogenic. It is these toxic by-products of combustion that are responsible for smoking-related death and disease. Vaping does not involve burning tobacco and doesn't produce tar or carbon monoxide.
Read our article on how the NHS may start prescribing e-cigarettes to smokers who are trying to quit cigarettes, alongside in person group support.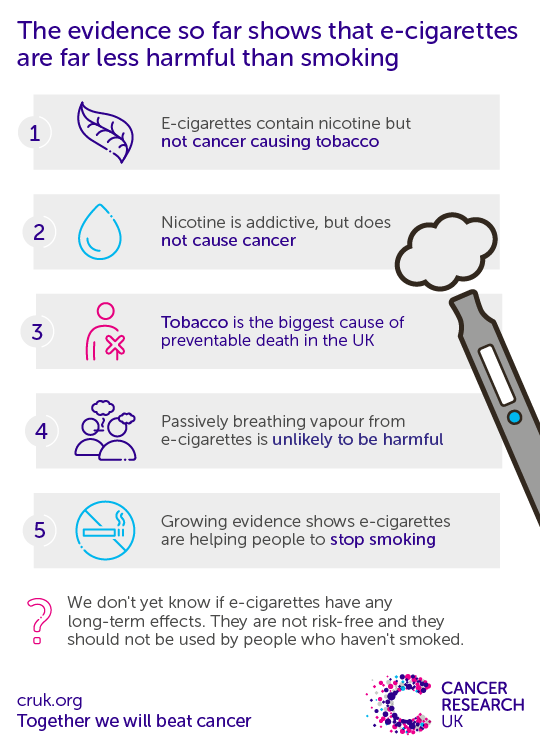 Our advice on e-cigarettes remains unchanged - vaping isn't completely risk free but is far less harmful than smoking tobacco. There is no situation where it would be better for your health to continue smoking rather than switching completely to vaping https://t.co/UFIQdCY0ry

— UK Health Security Agency (@UKHSA) September 12, 2019
Developing UK TRPR Laws Post-Brexit
The UKVIA has released a publication in its response to the UK Government's TRPR review. Its Blueprint for Better Regulation outlines key recommendations to strengthen the industry, allowing the UK Government to forge its own regulatory path post-Brexit. 
The TRPR is the UK's adoption of the EU's Tobacco Products Directive. Whilst these regulations have helped protect the industry from similar issues as seen internationally, there is always room for improvement and the UKVIA's Blueprint provides that framework for Government.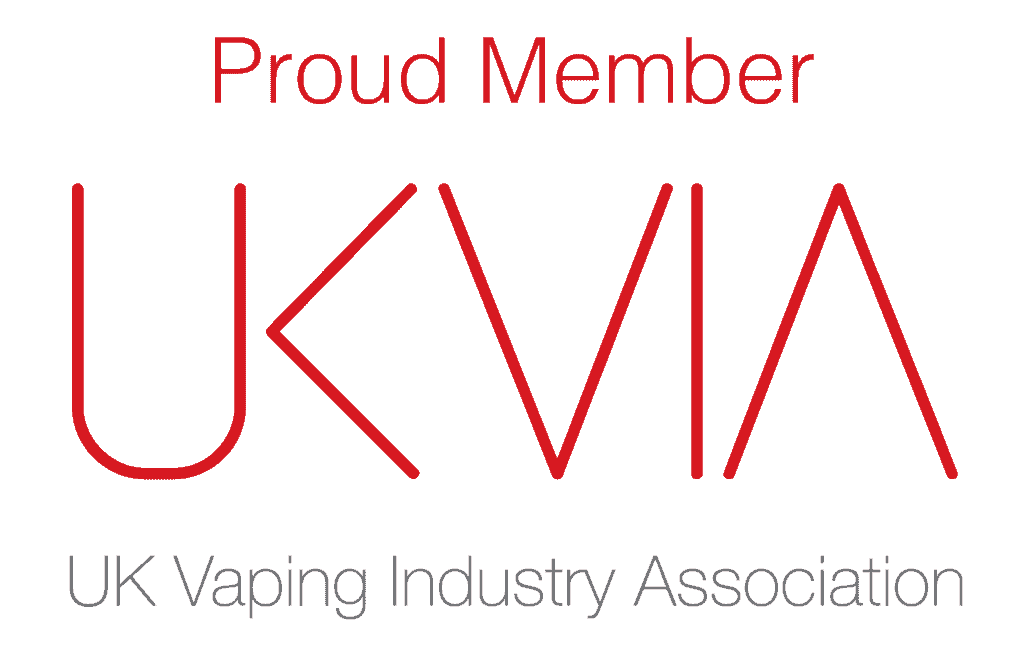 We thank Nigel Mills MP for visiting our vape manufacturing centre alongside John Dunne, Director General of the UKVIA. Eco-Vape continues to push for smarter regulation and awareness around e-cigarettes as an alternative to smoking.
We're also excited to see great progress in further preventing the sale of vaping devices to minors and thank the UKVIA for the work it has done so far and continues to do. 
For more information on vaping safety and compliance, please read our Safe Vaping guide as well as our Vaping FAQ to find answers to your vaping questions.