Home To A Great Range of E-Liquids, Hardware & Vape Accessories
Welcome to the Eco Vape home. We're vaping enthusiasts; our team have a wealth of knowledge which we can share with you to ensure you have the best possible vaping experience. Whether it's product knowledge, switching from smoking to vaping or choosing from our extensive collection of eliquids, we can certainly help. Our specialist online vape shop offers one of the UK's largest selection of e liquids, vaping hardware, vape coils and vape accessories. We price all our e liquids and vaping products competitively allowing all customers to find the perfect vaping products within their desired budget.
Our catalogue includes a huge selection of e liquids from a variety of different brands. The range includes the ever-popular 10ml e-liquids as well as Nic Shots and Shortfills. We boast an expansive range of flavours including all the customer favourites such as menthol and blackcurrant to the more unique popcorn and mojito.  We also stock a great selection of vaping hardware such as Vape Kits ideal for new starters as well as Vape Mods for the more experience vapers. What really makes us the home of vaping is the fact we manufacture all our e-liquids in house, in the UK. This means we have total control over the quality and flavour. All of our products are TPD compliant and our state-of-the-art manufacturing facility is fully equipped with the latest technology to ensure consistent quality every time. Our manufacturing facility is laboratory standard ensuring the safest possible environment for manufacturing.
Our online retail store is the perfect way for customers to view our entire range from the comfort of their own home, offering a fully secure payment process and home delivery. However, if you would prefer to see our products, we have a selection of physical locations. These vape shops allow customers to browse through our products and really get a feel for the quality. If you can't get home delivery, we also offer a click and collect service at some locations, alongside our home delivery, allowing customers the chance to conveniently shop online & collect their products to enjoy.
Whether you're looking for an entry level starter kit, or an advanced mod setup our highly trained and friendly members of staff are always on hand to help. We offer personalised recommendations and one-to-one advice to find the right vape product for you. We provide free home shipping on all orders over £20.00 and are always running special offers and deals throughout the year. Our mix and match offer cater for all budgets and allow vapers to experience a selection of our best-selling products at great prices. Once purchased our support doesn't stop there, we have a friendly after sales team who are always on hand to answer all your questions from set up to usage instructions.
We're proud to be a UK manufacturer dedicated to producing the best e-liquids in the industry. Our hard work is paying off with our 5 star customer reviews. We're rated excellent on Trustpilot by our customers who have rated us on our service, quality, vaping hardware and accessories performance amongst other things. We invite you to browse around our online vape store, should you have any questions please call our customer service team on (0) 1773 68 7259 who will happily assist you.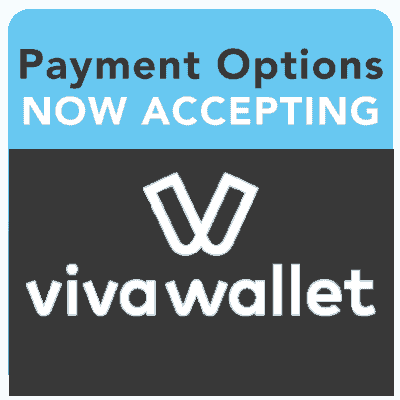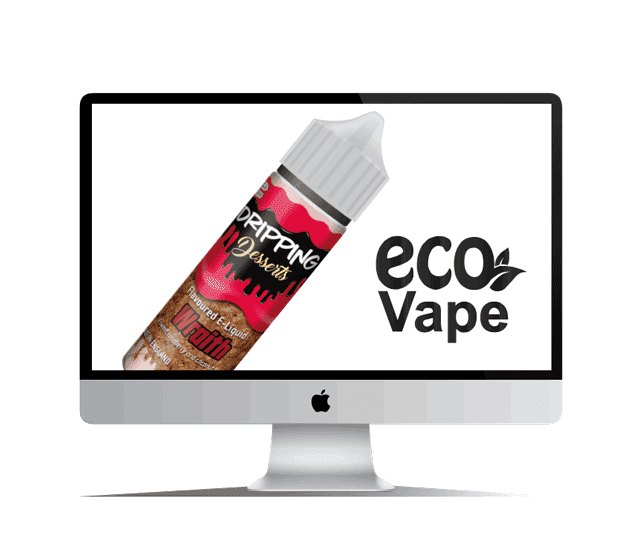 Register for a Vape Wholesale Account
Looking For A UK Supplier Of High Quality Wholesale Vaping E-Liquids & Hardware? Apply Now To Become An Eco-Vape Wholesale Customer And Start Ordering TODAY!
Eco-Vape Wholesale are the premium choice for competitively priced e-liquid and vape hardware solutions for your shop! We've created a variety of industry leading brands over the years, becoming an established name in the UK and EU vape industry.
By registering an account with Eco Vape, users will have access to: Product information. flavour profiles, live pricing, MOQ's, POS, and monthly online offers and promotions, across all of Eco Vape's popular e-liquid ranges, including Dainty's E-Liquids, Psycho Bunny, Dripping Range, The Milkshake Range, and VaporArt E-Liquids.
Features such as one click reordering from the 'My Account' orders page, and range specific POS added to basket upon selecting one of our e-liquids are just some of the improvements to the customer experience with the new ordering platform, that also allows users to view and download invoices and update contact, billing, and shipping details on their account.
We're also pleased to announce the option to pay for your order securely by card using SagePay – just another way we are able to speed up operations and have your order on your doorstep within 24 hours! (Accepted cards include Visa, Mastercard, Electron, JCB, and Diners Discovery). 
The integration of card payments online reduces additional processing times for our accounts department, and although we do still accept BACS payments (traditionally, our only accepted payment method) those who pay online will see a noticeable improvement in lead times as payments are matched instantly with orders to your account.
As excited as we are about our new online ordering platform, the wholesale website is just the first step in an increased effort to enhance logistics at Eco-Vape in 2020, as we look to upgrade the customer experience and streamline our processes.
What our customers are saying about us
We take our relationships with our loyal customers seriously, and there's nothing better than getting great feedback from the people that support our company. Read some of our recent feedback from some of our favourite customers…
"We have been dealing with Eco-Vape for about 4 years now and have always found the company to be very reliable and competitive in their pricing. My main dealing has been with Rebecca whom I have found to be very helpful and charming, nothing seems to much for her. I would recommend others to use their service and products."
Vapour D'Lites
Jane - Manager
Rhys will always go the extra mile to ensure the customer(me) gets everything they need. He is always in touch with new product launches and his knowledge on current a new campaigns is unparalleled. With the new addition of the wholesale ordering system from the website, this will make the relationship stronger with myself and Rhys/Eco Vapes. Look forward to many years of choosing Eco Vapes as a liquids supplier for my customers.
Vape N' Go
Andrew - Manager
I found this site really easy to navigate. I couple of glitches logging on but rhys sorted this out for me. I found him helpful throughout. Easy payment method also. Overall much easier than having to email my order over.
A Breath Of Fresh Air
Wendy
Really happy with the service I receive...continually updated with new stock and offers. Rhys always goes above and beyond and I couldn't be happier with the way things are going
One Stop
Archie