UK Could Become First Country in the World to Prescribe E-cigarettes to Reduce Smoking Rates.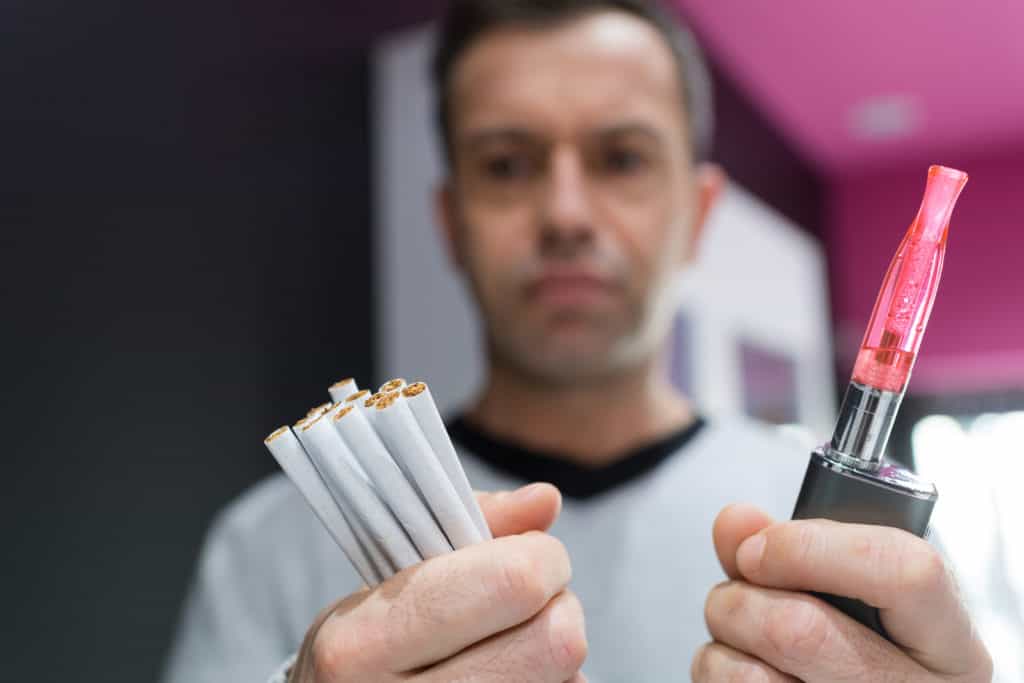 NHS Could Prescribe E-Cigs: "Manufacturers can approach the MHRA to submit their products" as NHS turns to vaping to help reduce UK smoking rates.
The NHS could prescribe e-cigarettes to help smokers to quit, according to the Government and Sky News. The MHRA, the UK's medical regulator, will "work with manufacturers to assess safety and effectiveness of products". Vape manufacturers can approach the MHRA to submit their products to go through the same medical regulation as other medicines would.
If a product receives approval from the MHRA, it would be up to individual doctors as to whether or not they offer e-cigarettes to patients looking to stop smoking.
The UK's Health & Social Care Secretary, Sajid Javid, was upbeat about the potential for the NHS to prescribe e-cigs:
Is vaping safer than smoking?
We're pleased that the NHS could prescribe e-cigs to smokers to help them to quit cigarettes. It has been known for some time that vaping is a much safer alternative to smoking cigarettes. Cancer Research UK states on their website that "the evidence so far suggests that e-cigarettes are far less harmful than smoking." Public Health England (PHE) have stated that "e-cigarettes are around 95% less harmful than tobacco" on the UK Government website. PHE also backed up this claim with further evidence from Professor Ann McNeill as to how they arrived at the "95% safer" figure. 
Eco-Vape is pleased to see the UK Government is recognising the role vaping can play in helping people to stop smoking. We are a full member of the UK Vaping Industry Association (UKVIA) and believe more can be done to reduce smoking rates across the UK. Eco-Vape is proud of the role it is playing in providing a safer alternative to smoking for thousands of smokers. Between 2020 and 2021, up to 68% of smokers who used e-cigarettes, combined with local Stop Smoking services, managed to successfully quit.
Where can I buy e-cigarettes to help me quit smoking?
You can find a range of fully TPD compliant vaping devices on our online vape store. We offer a range of devices ideal for beginner's to vaping as well as experienced vapers. Whether you prefer disposable devices, vape pens or vape mods, you can find them all on the Eco-Vape website. We also sell a range of quality e-liquids, nic salts and zero-nicotine shortfills to allow you to customise your vaping experience. 
If you're new to vaping and aren't sure where to start, read our Beginner's Guide to Vaping on our blog. Check out our Stoptober blog as well to discover why it's worth ditching cigarettes for a vaping alternative.