Choose from 5 different devices in 3 different price ranges! There's a device to suit all starter vapers.
Not sure if vaping suits you? Give it a go with our cheapest option, Mitey EV Kit at only £10 with a free E-Liquid included you can't go wrong.
Know vaping is for you? Select one of our intermediate starter kits at only £20 with 5 FREE bottles of liquid included.
Fancy more cloud with your nicotine? Select one of our more advanced start kits at only £30 its an absolute deal with 3 x 50ml liquids included.
Add item to your basket to enable the free liquids included in the deal.
You now need to know what liquids to look for.There are 2 types of device MTL and DTL.
MTL (Mouth to lung) This is where you pull the vape from the device into your mouth first and then into your lungs, this is the most common type of device for starters as you can have a higher dosage of nicotine. MTL Devices generally require 50/50 VG PG Liquids. (All our 10ml & 80ml liquids suit this)
DTL (Direct to Lung) Where you pull the vape from the device directly into your lungs. DTL Devices generally require a High VG liquid. ( All our 50ml liquids suit this)
We are pretty sure you don't need any extra help checking out, but if you do here's the how-to.
Once items have been added to your basket simply click on the basket on the top bar of the website so you can see more items. Click on Checkout.
Enter your details and agree to the terms and conditions. Remember to include the correct billing address as some payment providers require this to match up. You can add a different shipping address if required. Click Next to continue.
On this page you will see shipping options should you wish to change. (all orders over £20 get free shipping within England) Then proceed to payment. Upon completion, you will receive an email to confirm.
Want to know more about Stoptober?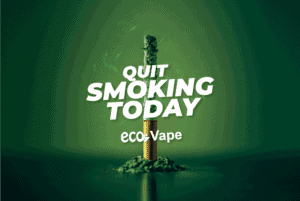 For us at EcoVape, Stoptober is an important time of the year. As a Vaping company, having the opportunity to play a part in helping people quit smoking is a job we relish.  For many of us at Ec... READ MORE