Ps. It's not the Geek Bar…
Starting your vaping journey and don't know where to start

?

 Don't worry, we've c

reated

a list of

our

top five disposable vapes that 

you can find on Eco-Vape 

in 2021 to get you started.
After booming in popularity many companies have created their own disposable vapes trying to make an impact in the market, making it hard for newcomers to vaping to know where to start. But, don't worry – we've compiled a list of our Top 5 Disposable Vapes of 2021, detailing our favourite disposables of the year so far, taking into account battery life, liquid capacity and number of puffs, certification, style, price and availability. 
If you're looking to stop smoking during this Stoptober, check out the NHS site dedicated to helping people quit cigarettes for good. 
Here's our list of the

five

best disposable vapes on the

UK

market

this year

: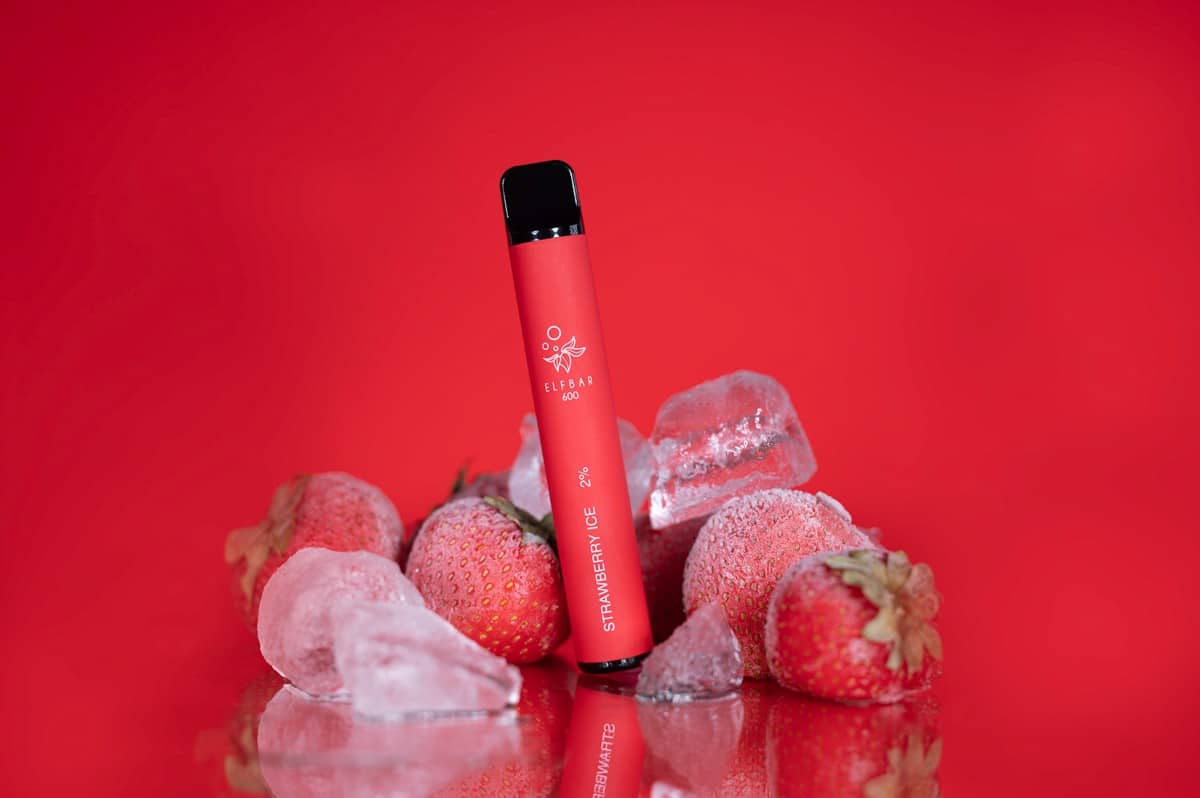 ELF BAR 600 – £4.99
Battery: 550mAh
Puffs: ~600 Puffs 
Nicotine: 20mg (2%) Salt Nicotine 
Capacity: 2ml E-Liquid 
VG & PG: 50/50 
The Elf Bar rose to prominence around the same time as the Geek Bar, but with a few extra upgrades. With a slightly larger battery than the Geek bar at 550mAh, the Elf bar offers more power and therefore bigger vapour clouds. As well as a slightly larger capacity at around 600 puffs, it can hold its own against the Geek Bar. It retails at a similar price, comes in various colours and flavours and has a distinct appearance with a thinner mouthpiece.
However, due to the surge in disposable vaping across the UK, correctly licensed Elf Bars became hard to come by and issues around certification has made them difficult to source, allowing for their competitors to enter the marketplace with compliant devices and make an impact in a booming sector. Taking into account the problems with compliance, we're putting the Elf bar at number five on our list.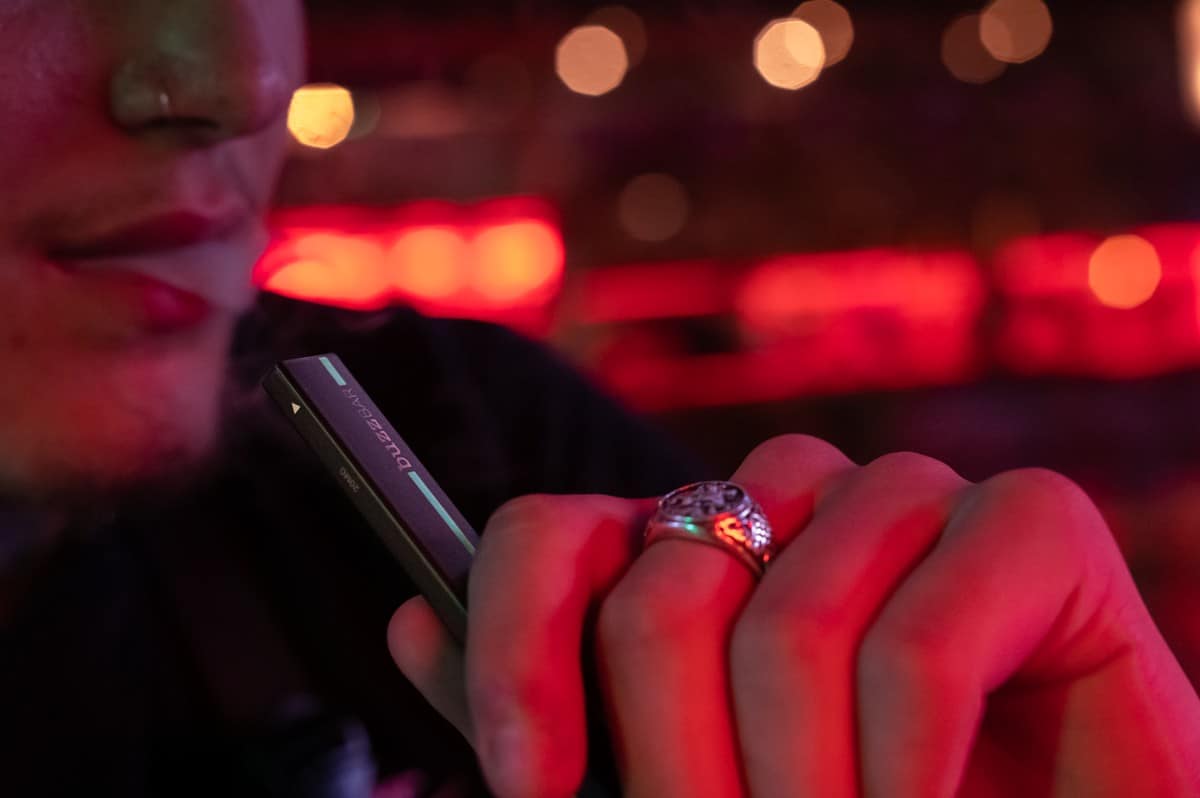 Battery: 280mAh
Puffs: ~300 Puffs 
Nicotine: 10mg & 20mg Hybrid Nicotine Salt 
Capacity: 2ml E-Liquid 
VG & PG: 50/50 
Although the Elf bar outperforms the Buzz Bar in terms of battery and capacity, the Buzz Bar is fully compliant and is one of the most popular entry level disposable vapes on the market, so we've put it ahead at number four.  
Sold in thousands of stores across the UK, Buzz Bars offer a smaller 280mAh battery and 300 puffs so are ideal for those starting their vaping journey. They're cheaper than most disposables offering better value for money and are perfect for a night out, travelling or as a backup as they fit easily into your pocket. They have a hybrid nicotine salt and come in three fruity flavours and their flat design is comfortable to hold and looks great too. 
Unlike many other disposables they also come in different strengths of nicotine, offering 10mg and 20mg, providing greater flexibility for all smokers who want to quit smoking for good. A great choice for those starting their vaping journey in Stoptober and easy to get hold of, however as it's much smaller than the competition it stays at number four in our list.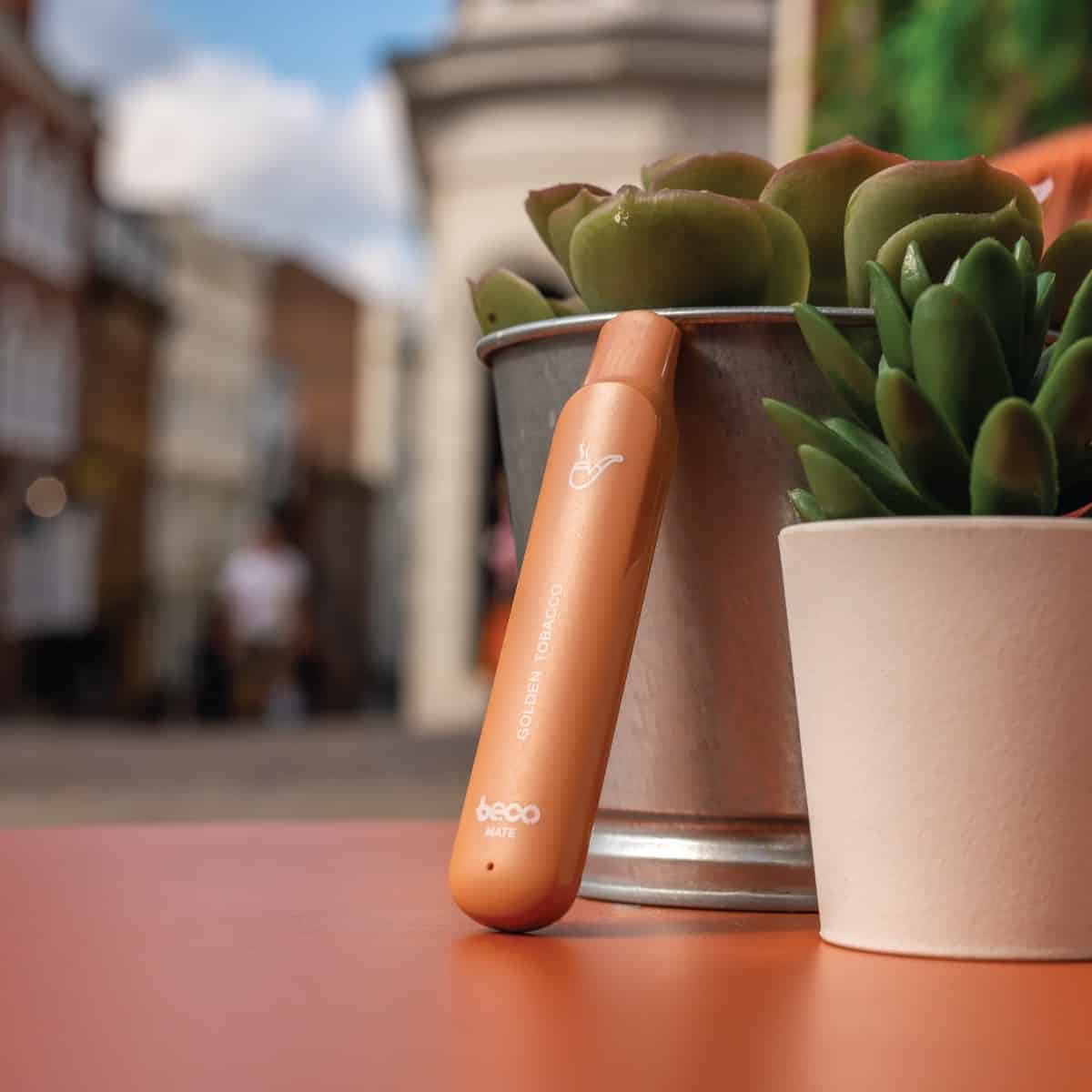 Battery: 500mAh 
Puffs: ~550 Puffs 
Nicotine: 20mg Salt Nicotine 
Capacity: 2ml E-Liquid 
VG & PG: 50/50 
With the same battery as the Geek bar and similar number of puffs, Vaptio's Beco Mate hit the ground running as soon as it launched, riding the recent wave of popularity and demand in the disposable vaping market. It comes in 10 flavours and offers an incredibly smooth vape for the same cost as a Geek or Elf bar, and also comes in stylish and colourful designs that catch the eye. 
Vaptio's biggest advantage with the Beco Mate is its ability to maintain and increase the supply of its top selling disposable, all with TPD (Tobacco Products Directive) compliance, which has made it popular with wholesalers who have been trying to meet the high demand for disposable vapes but couldn't find enough licenced stock of other disposable models. This means the Beco Mate by Vaptio is one of the easiest and most reliable vapes you can find on the market. 
Because of its good battery, capacity, stylish design and availability, we're putting Vaptio's Beco Mate in third place.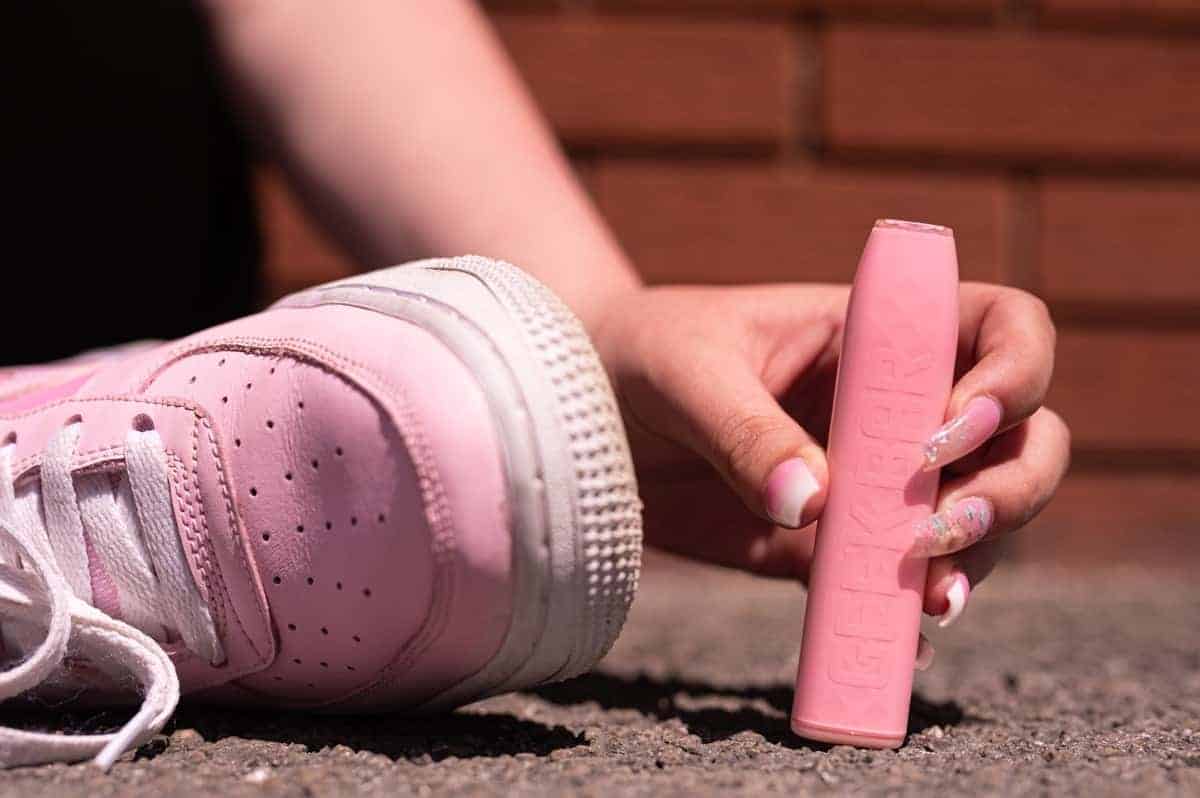 Battery: 500mAh 
Puffs: ~575 Puffs 
Nicotine: 20mg (2%) Salt Nicotine 
Capacity: 2ml E-Liquid 
VG & PG: 50/50 
One of the first to launch onto the scene and popularised on TikTok and across social media, most people who vape will be familiar with Geek Bars. Simple and easy to use with a stylish and colourful design, they are a hassle-free way into vaping without the need to buy e-liquids, vaping equipment or to learn how to use a Mod Kit. No drama, no hassle and once you're done simply recycle it like you would a used battery (most supermarkets have bins for these).
When it comes to stats, the Geek Bar ticks a lot of boxes, with around 575 puffs per bar and a 500mAh battery which is more than enough firepower for those big drags.
However, with high demand and limited supply, licenced Geek Bars have become notoriously hard to come by. Their initial popularity led to many copy-cat brands releasing identical but fake and non-compliant versions, which has made sourcing legitimate supplies even harder.
While the original Geek bar is fully compliant and licenced, that doesn't include the Geek Bar Pro, which is illegal to sell in the UK yet has found its way onto the British market, attracting a lot of negative attention on the vaping industry in the media and prompting health concerns amongst regulators.
Now the market has had time to develop over the past year, many other vape companies have launched disposables that can compete alongside the Geek Bar, like the Hyppe Maxx or Vaptio's Beco Mate. Taking into account its massive popularity, decent battery and capacity but also its supply and compliance issues, the Geek bar makes it to the runner's up spot on our list of the best disposable vapes this year.
So, what's the best disposable vape on the market?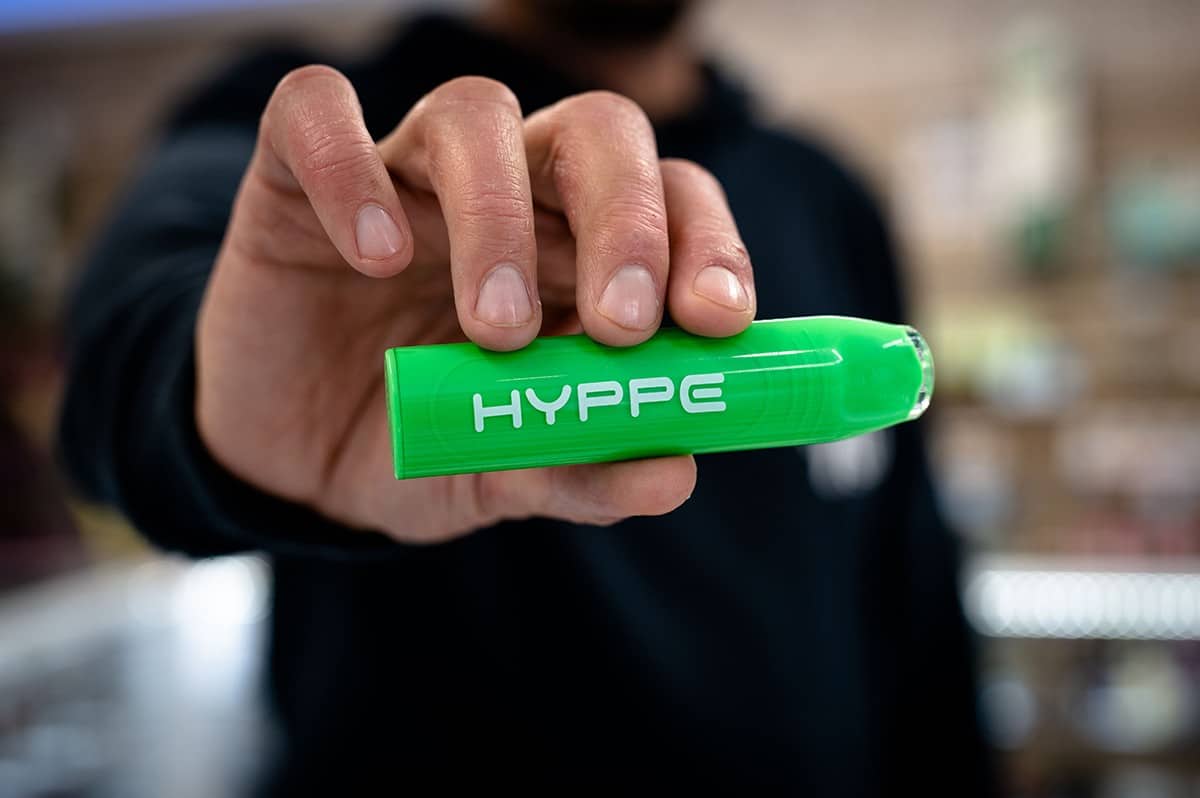 Battery: 500mAh 
Puffs: ~600 Puffs 
Nicotine: 20mg Hybrid Nicotine Salt 
Capacity: 2ml E-Liquid 
VG & PG: 50/50 
Coming in at number one, the Hyppe Maxx is one of the newest disposables on the market and designed from the ground up to outperform popular disposable vapes like the Geek and Elf bar. The Hyppe Maxx will launch in October – perfect timing for those looking to ditch cigarettes during the Stoptober month.
An upgrade from the Hyppe Q disposable, the Hyppe Maxx has a sleek, colourful design and features a flat bottom so it can be stood up on a flat surface. It's simple auto-draw feature makes it easy to use and doesn't require any liquids, coils or batteries – it works straight out of the box. Once you're done with it simply recycle the device as you would with any other electrical item or battery.
Importantly, it is fully TPD compliant and with exclusive distribution rights the Hyppe Maxx will be available and fully stocked across the UK from October, making it one of the most dependable disposables out there for wholesalers and distributors. Along with its great battery, competitive price and high capacity, the Hyppe MAXX is our number one disposable vape of the year.
Find your perfect disposable vape here.