What are the UK's best vape tanks: Sub-Ohm, RDA or RTA?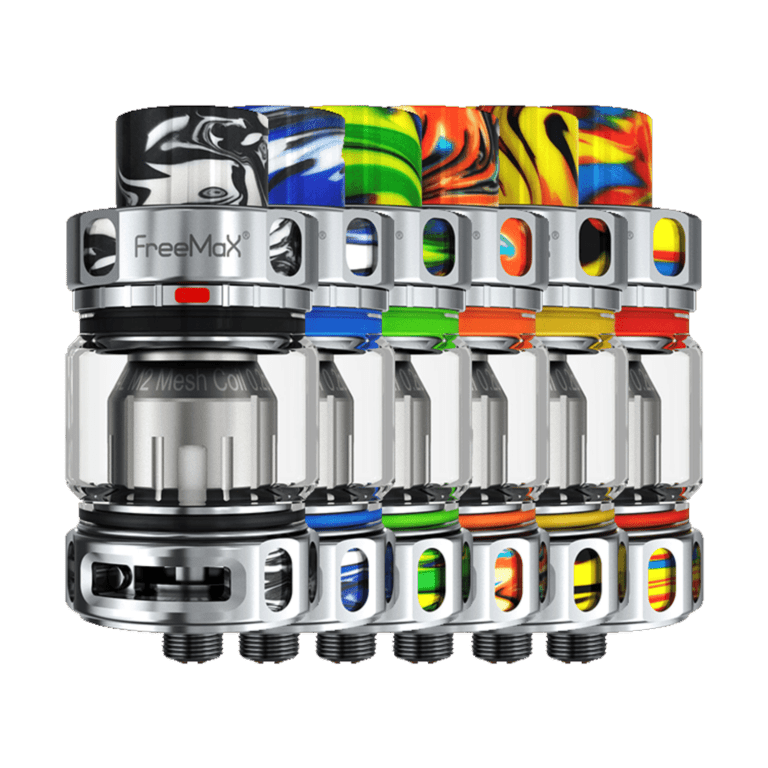 From sub-ohm to RDA, learn about vape tanks and find the best vape tanks for your mod.
Find what you're looking for:
Vape tanks, sometimes known as atomizers, are the glass containers/reservoirs that hold e-liquid in a vape device. They are usually used with a vape mod or vape pen.  
The average vape tank contains a space for e-liquid, a coil and cotton (or a wick). They work by absorbing e-liquid from the tank into cotton, which surrounds a coil. A battery then heats the coil to evaporate the e-liquid in order to create vapour, which is then inhaled by the user. 
There are different types of tanks that offer different ways to vaporise e-liquid, and range in complexity and capacity. To help get you up to speed with vape tanks, we'll cover the different types of tank, different capacities, popular vape tank brands and where to buy them online. 
What are the different types of vape tanks?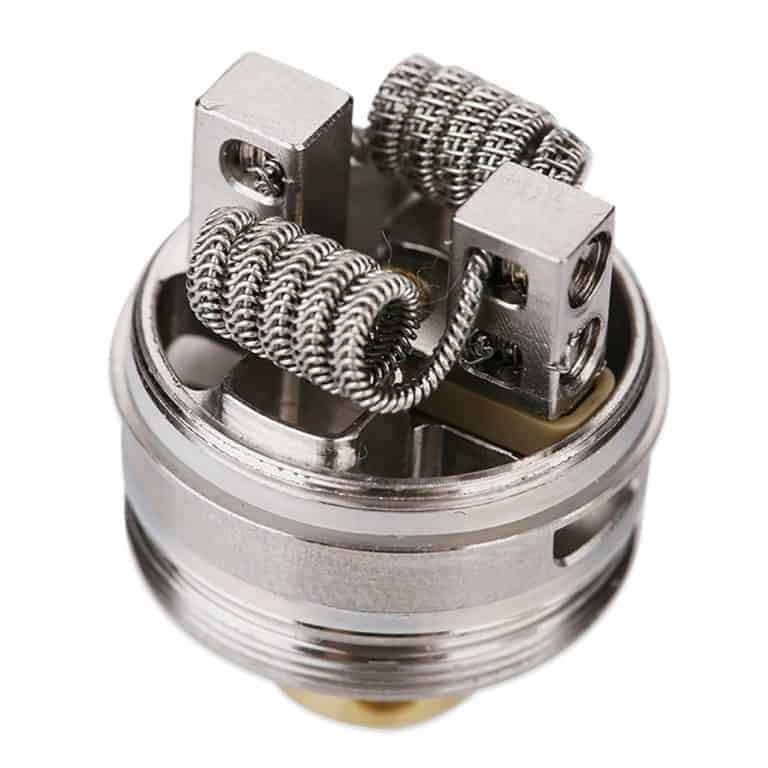 These are the most common type of vape tank. They tend to be an all-in-one device containing replaceable coils (with cotton) and space for e-liquid or nic salts. 
They can be fitted to a vape mod which will power the coil and heat the e-liquid into a vapour. They are generally low-cost and really simple to use. 
Due to their simplicity, we recommend these for beginner vapers or experienced vapers seeking ease-of-use. Vape tanks are prone to leaking e-liquid through the air holes, so take care to keep them upright. 
In the past, vape tanks were sometimes known as 'clearomisers', however this is becoming an outdated term as tank technology continues to evolve.
Sub-ohm vape tanks have coils with lower resistance than one ohm. This allows for more wattage to pass through the coil, which provides more heat and greater vapour clouds. Increasing the heat can also allow for better tasting vapour, which can be further enhanced by changing the air flow.  
Sub-ohm tanks have become one of the most popular kinds of tank over the last few years. They are the preferred way of vaping for many experienced vapers and those wanting to perform vape tricks.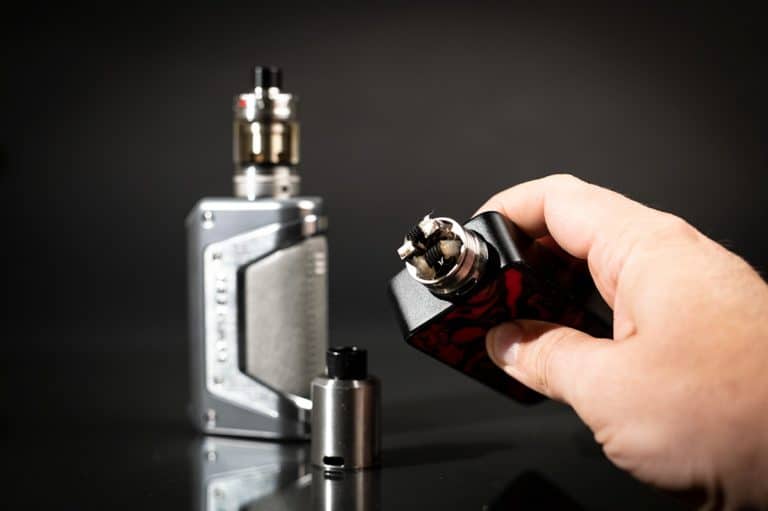 RDAs, or rebuildable dripping atomisers, are ideal for advanced vapers but are relatively easy for beginner vapers to use as well. Instead of a tank, the user drips e-liquid onto the cotton manually after every few puffs.  
They can generate huge vapour clouds which makes RDAs ideal for vape tricks. RDAs allow the user to create their own coil set ups and often have space for dual coil set ups. They can provide great flavour and have larger decks than most RTAs which makes them easier to work with. 
They allow the user to create their own coils, which they then wick with cotton and drip e-liquid or nic salts into the well. It's important to fully saturate the coils and cotton to avoid burning and harshness. 
The advantage of RDA's is having greater control over the resistance and temperature of the coils. Their customisability makes them ideal for vape tricks and blowing huge vapour clouds.  
RTAs, or rebuildable tank atomisers, are similar in performance to RDAs, but come with a tank. Like RDAs, you can make your own coils from wire rather than using premade coils.  
This can be much cheaper than buying coil packs, as you can buy coil wire that lasts a long time and provides many coils. The RTA tanks, however, tend to cost more than a standard vape tank. 
They offer the user more control over their vape experience, with some modern RTAs now being designed for low-resistance devices. However, they generally do not allow for sub-ohm vaping which has become very popular in recent years.  
Nowadays, standard vape tanks can offer the same level of performance as RTAs, which means they have become less. popular as the industry continues to evolve.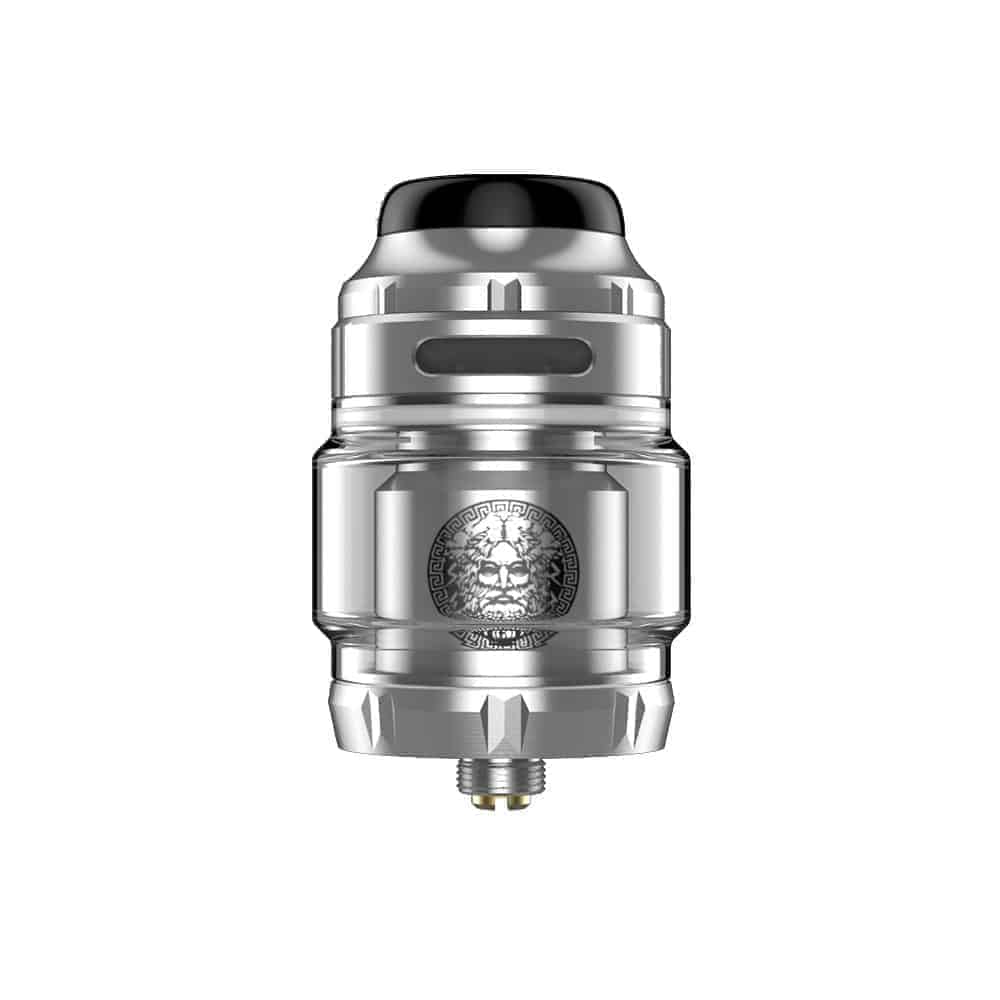 These tanks are a hybrid between RDAs and RTAs. Like an RTA, these come with a tank, but also offer more deck space like an RDA and have greater e-liquid capacity. 
Like RDAs and RTAs, they allow for powerful multi-coil builds whilst providing much more space for e-liquid. This makes them more convenient for vapers who don't want to have to keep dripping vape juice between puffs. 
RDTAs are best for experienced vapers and tend to be more expensive than other types of tank. 
Here's a list of our most popular vape tank brands
We stock a range of tanks on our online vape shop. Whether you're after RDAs or standard tanks, we've got you covered. You can shop our most popular vape bundle deals, including coils, tanks and e-liquids as well as our vape starter kits.
Large capacity vape tanks
Vaptio Grampus SubOhm Tank

Vandy Vape Berserker Mini RTA