At our Eco Vape Lincoln shop we proudly sell a great range of e-liquids as well as vaping hardware and vaping accessories. We pride ourselves on our high attention to detail, offering great flavours that are always of the highest quality.
Our Lincoln vape store is a great way for you to browse our extensive range of vaping products. You will be greeted with a clean, modern environment with all items on display for you to view.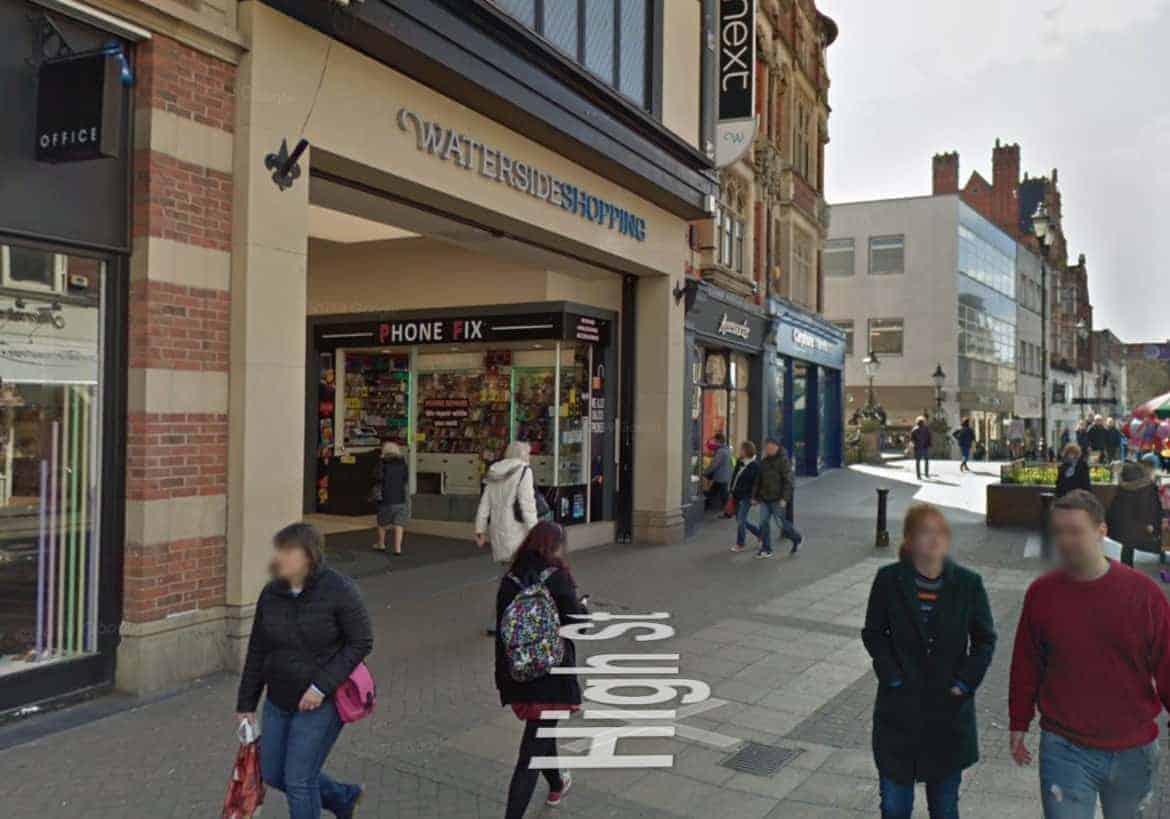 Vape Shop Lincoln
Pod C, Kiosk 3
Waterside Shopping Centre
Lincoln
LN2 1DH
Google Reviews
Opening hours:
| | |
| --- | --- |
| Monday | |
| Tuesday | |
| Wednesday | |
| Thursday | |
| Friday | |
| Saturday | |
| Sunday | |
Why buy from Eco Vape in Lincoln
What really makes us stand out compared to other e-cigarette stores is the fact we proudly manufacture all our e-juice and e-liquids in house. This allows us to have total control over quality every time. Our state of the art manufacturing facility is fully equipped to produce consistent products that are tested to an extremely high standard. Our products are always manufactured in a clean room, which is a laboratory standard contaminant free zone, offering customer's complete confidence in our range. All items in our Lincoln shop are competitively priced allowing you to find the perfect vaping product within your desired budget.
All staff in our Lincoln vape shop are well trained and extremely knowledgeable on our range of vaping products. On entering the shop they will be more than happy to help you make the right choice and share their own experiences with our e-juice and e-liquids. Our staff can assist you on your vaping journey whether you're a first time or frequent customer ensuring you have all the information to select the perfect product for you.
Eco Vaping is the best vaping!
Stocking the full range of Eco Vape products, our Lincoln store is your one-stop-shop for vaping supplies. We carry a comprehensive list of flavours including classics such as menthol, ice mint, blueberry, orange & raspberry to the more adventurous strawberry cheesecake, blue slush, bubble-gum, coffee, cherry cola and so much more. We stock a range of strengths as well as sizes many of which are available for you to sample in store. In addition to flavours we also have a great range of hardware from pods and tanks to accessories like batteries and everything else you would need.
Visit Eco Vape in Lincoln today
We look forward to welcoming you to our Lincoln store today. We will make sure you are well looked after by our team.
You can find us in Lincoln, we are conveniently located in the Waterside Shopping Centre. If you have any questions please don't hesitate to contact us on 0115 837 6768.