Disposable Vapes
Disposable Vape Pens are a great way to transition from harmful cigarettes that contain tar, carbon monoxide and acetone. They rose to popularity across social media sites like TikTok, with devices like the Geek Bar and Elf Bar racking up tens of millions of views. One of the latest disposable vapes to hit the market is the Hyppe MAXX. It's longer lasting, better tasting and offers a smoother throat hit than many of its competitors. What's more, we're offering customers a great bundle deal with 4 Hyppe Maxx devices for just £20. 
With 5 mouth-watering flavours, 600 flavourful puffs and an anti-leak design, the MAXX is designed from the ground up for convenience. It has an extended battery life and switchable draw options, as well as product-specific designed hybrid nic salt – all packed into a simple, colourful, ready to vape bar that slips right into your pocket. Order yours today and discover why disposable vapes are a great option for all vapers and those looking to quit smoking.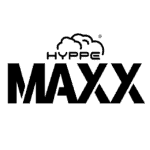 Vaping With Vic Reviews the BRAND NEW HYPPE MAXX!
Click on the Video to check out what Vaping With Vic has to say about the New Hyppe Maxx – Exclusively distributed in the UK by Eco Vape!
Benefits of Hyppe Maxx Disposable E-Cigarettes?
Disposable vapes are one of the easiest ways for beginners to start vaping. No complicated menu system, battery anxiety or spilling e-liquid. Just a ready to vape, straight out of the pocket experience. They come in a range of mouth-watering flavours and many contain nicotine salts which have a smooth throat hit. Disposables have risen to popularity over recent years as devices like the Geek Bar became massively popular across social media.
Disposables like the Hyppe MAXX are ideal for smokers trying to quit smoking. They are low cost options and often have high nicotine content giving a similar hit to a cigarette. With the average pack of twenty cigarettes costing around £10 in the UK, the Hyppe MAXX costs only £5.99 and is equivalent to 48 cigarettes, so that's a huge saving when compared to smoking!
Where Are Disposable Vapes Sold?
Eco-Vape offers a wide selection of disposable vape devices at ultra-competitive prices. We stock the Geek Bar, Beco Mate, Elf Bar, Buzz Bar and Zeltu – but our signature and most popular disposable brand is the Hyppe MAXX. Check out our selection of disposable vape deals, including our 4 for £20 bundle on the Hyppe MAXX.
We tried, tested and compared the MAXX to what's already in the disposable vape market. We worked closely with the manufacturer Hyppe on a tighter draw regulator, increased battery life, hybrid nic salt integration and packed it all into a sleek, colourful design.
Flavour is by far one of the most important factors when it comes to Disposable Vapes. Here at Eco Vape we rigorously test all our products to make sure flavour, taste, battery life and overall vaping experience is something we can confidently put on our shelves knowing our customers will always be happy.  
When it comes to flavour our Hyppe Maxx disposables stand out from the crowd, we perfected this over multiple months with multiple testers resulting in what we believe is the best on the market.
Our range consists of 5 'real taste' flavours using premium organic cotton. These are:   
How to Use a Disposable Vape Pen
We designed the Hyppe MAXX disposable vape to be as easy to use as possible. Other vape bars might differ slightly but in general, the following instructions should help you get started.
Here is our step-by-step guide to getting the most from your disposable e-cig.
Open the cardboard packaging and remove the contents.

 

Remove the 

disposable vape pen.

 

Remove and discard (recycle where possible) the packaging and silicon plugs at each end of the device.

 

Activate the disposable vape by taking a puff from the e-cig – an LED light will glow on the bottom of the device to show it is working.

 

The LED light will flash when the battery is depleted – at this point, safely 

dispose of the device in an environmentally friendly way. 
How Long Does A Disposable Vape Pen Last?
Most disposable vapes and e-cigs contain around 600 puffs per device. However, this can vary depending on usage. If the user regularly takes long, powerful draws from the device it can reduce the amount of puffs it can provide.
This makes it difficult to specify how long a disposable vape will last in terms of days, weeks etc. Generally, moderate usage with a disposable will last you several days, making them ideal for travelling and in the car. 
Be careful if a disposable vape device claims to provide more than 600 puffs, as this can be a sign that the in-built tank capacity is greater than the UK legal limit of 2ml. For more information on vaping compliance, read our guide to vaping safety.