Vaping Demystified
Misconceptions about vaping decrease the likely hood of lowering smoking-related deaths
Vaping products have become the most popular stop smoking aid in England and offer smokers a smoke-free nicotine alternative. Despite agreement from the UK's leading health organisations that they are far less harmful than traditional cigarettes, vaping products have been met with considerable uncertainty by the public and local health providers in certain quarters. 
This short investigative film tackles the myths and misconceptions surrounding vaping and provides smokers with the information needed to make an informed decision regarding the benefits of vape products as a smoking cessation tool.  
'Vaping Demystified' features contributors with a variety of expertise, including lung health specialists, researchers, public health experts, industry representatives, GPs and stop smoking professionals. 
Yorkshire Cancer Research supports the use of vaping products as a tool to quit smoking and this position is supported by Public Health England (PHE) who, in February 2015, published an independent review which estimated that vaping is at least 95% less harmful than smoking. 
The evidence is clear that vaping is far less harmful than smoking. Switching completely can improve the health of smokers, substantially, compared to continuing to smoke. 
Eco-Vape's stance on quitting smoking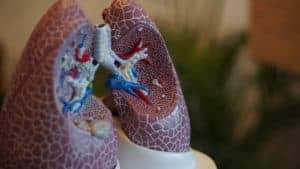 Eco Vape has and will never state that vaping is entirely safe, however, the evidence of a significantly reduced harm product is overwhelming.  
It is clear from this clip that vape products in the form of regulated e-liquids can and do make a significant difference to the lives of former smokers. Eco Vape passionately believes in their products and as such have developed a large range of vape solutions for those new to vaping and those who cloud chase.  
With over 150 TPD and MHRA listed vape products that are sold to vape retailers, distributors, and wholesalers across the globe, Eco Vape is very keen to ensure that every reformed smoker has access to vape as a potential and proven smoking cessation tool in their armory.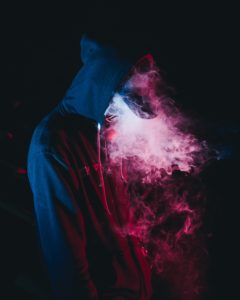 Vaping e-liquids have developed at a pace in the industry, beginning with freebase nicotine then onto smoother nic salts. The latest tobacco alkaline products are reported to provide the closest experience to smoking yet. Eco Vape products cover the entire array of available liquids from nicotine-containing 10ml to 0mg shortfill (50ml in a 60ml bottle) to longfill and concentrates.  
The range of devices available to the user: mod devices, pod systems, and starter kits have grown rapidly.  Magnetic tanks and easy-to-change coils, becoming the norm and making the entire vaping experience simpler.  
If you want to know more about this clip, listen to Mike who is one of the millions who have benefited from vaping.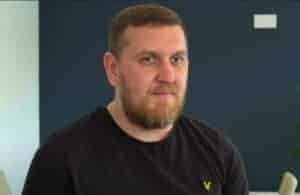 "After a year of stopping smoking, I felt better in myself. I didn't feel out of breath all the time, I just felt alive." Mike Sudgen, an ex-smoker, tells of his experience of using vaping products and the benefits it's had on his health.  
Here at Eco-Vape, we feel it is our responsibility to share stories such as Mike's, to help educate the public. 
What is your story?
Want to start Vaping? Check out our Mitey Starter Kit!
Reference:
Image of Mike: https://www.youtube.com/watch?v=7PT1TRo3b4M
Vaping Demystified: https://www.youtube.com/watch?v=7PT1TRo3b4M